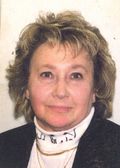 Associate Broker

Office: (716)484-4040
Cell: (716)485-1024
Fax: (716)484-4041
Email: carolmccotch@howardhanna.com


I am a lifelong resident of Chautauqua County. I first became a licensed real estate agent in 1972. During my career, I have sold and marketed hundreds of properties. I am a member of the Chautauqua County, New York State and National Association of REALTORS®.
Don't just hire a company, hire a person. Real estate is a personal service business. Expect knowledge and skill from the REALTOR® that you hire in the area of financing, contracts, negotiating, and marketing. Select a REALTOR® with a track record of producing results. Buying or selling a home should not be left to chance. Trust the buying or selling of your home only to a professional. Accept nothing less than excellence.
Whether you are looking to buy or sell a home, I promise results for you and communication along the way. I invite you to call me to explore how I may assist you.
Thank you.